Gold facial is one of the best treatments that every woman should try before a party or wedding. The gold particles in it give a natural glow and fairness to the skin. This is one of the most preferred facials available in the market and also recommended by beauty stylist of salon in Dubai. You can apply gold facial to any skin type. It helps to remove toxins, sun damage, lighten complexion, anti-ageing and rejuvenate skin.
Most of the Gold facial kit includes a gold powder, wheat germ oil, sandalwood, gold foil, honey, aloe Vera and gold foil. After applying a golden facial, your face is likely to look good and more attractive. Many of our clients at salon in Dubai ask us about why you need to do a gold facial. So, we thought to discuss with you about the benefits of having gold facials. Let's have a look into it: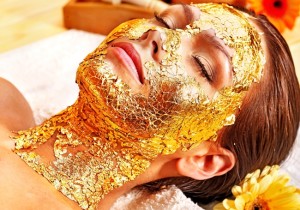 Gold facial is suited for all skin types and even to those who have sensitive skin as it doesn't irritate the skin.
Gold particles give your skin anti aging protection and reverse the sun damage
Your skin complexion becomes lighten and rejuvenated
As it has toxin removal property it easily repairs your damaged skin that took place due to oxidation.
It improves your blood circulation
It helps to remove sun tanning
It is excellent in lymphatic drainage
It helps to get a control over the pigmentation of skin and melanin formation
It has anti aging property which will help you to stay young and youthful for a long time
It enhances the skin's natural collagen production hence helps to improve the elasticity.
These are the skin benefits of gold facial. Now you will be thinking of doing gold facial in Dubai. If you are doing in a salon in karama, dubai then Eyana is the best place to choose or if you are doing by yourself then here are some points that you should keep in mind while you do a gold facial.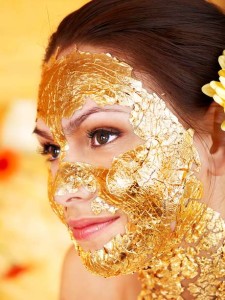 You should choose the good quality or banded product to get best results
Always clean your hands before you do this facial. If you do it in a hygienic manner you can use this kit for 2-3 times
You are not allowed to add any other products when you do gold facial. The kit itself has all sufficient products
As gold facial kits are very expensive do not waste the product
Give specific timing to do this, as over doing it may lead to damage of skin. Once in three month is preferred
For getting the best gold facial treatment visit our Eyana, salon in Dubai. We provide 24 carat gold facial for our customers. 24 carat gold facial is a type of spa treatment that includes the application of a facial mask made with 24 carat gold foil. Our professional skin care specialist do the skin care treatments which will give you a fresh and dewy looking skin.  The skin experts of Eyana, salon in karama, Dubai protects your skin from special skin treatments. Our salon in Karama uses high quality products with affordable packages.