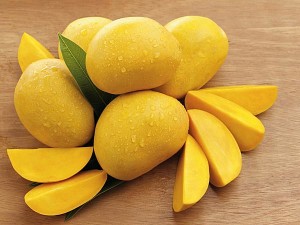 Mango is the king of fruits. Mangoes are delicious for your skin and not just for your taste buds. It's also packed with superb moisturizing and healing properties for the skin. Mango, which is rich in vitamin A and vitamin G. Mangoes are loaded with antioxidants. They also contain collagen which helps in making the skin smooth and taught and fight the signs of premature aging. Mango is capable of treating the dark spots and patches on the skin. This delicious fruit when mixed with other natural ingredients can work wonders for your skin. Eyana ladies salon in Karama introduces some excellent face packs that can be made conveniently at home. Treat your skin with this pulpy flesh and enjoy the result.
Mango Skin Care Recipes

Face Scrubber
You can make your homemade scrub with mangoes, it is easy and really effective. Scrubbing deeply cleanses the pores, removes dead cells and take out the excess oil and dust from it. So scrubbing is an important step of the skin care routine.
Ingredients
Pulp of one ripe mango
Half tablespoon of brown sugar
One tablespoon of oatmeal
Water
Directions
Mix the above ingredients and make a thick paste. Scrub the mixture in circular motion slowly onto the face. Don't rub quickly. Be gentle on skin. After scrubbing  keep it for 10 minutes. Then wash it with chilled water. You will immediately feel that your skin feel softer and glowing.
Hydrating Face Pack
This face pack helps in absorbing impurities from the skin and leaves the skin supple and glowing. It also helps  in treating acne.
Ingredients
3 tbsp mango pulp
1 tbsp fuller's earth
1 tbsp honey
Quarter cup of milk
Directions
Chop the mango and put the pieces in a blender. Add the other ingredients and blend until smooth. Evenly apply the paste on your face and neck. Wait for fifteen to twenty minutes and then rinse with lukewarm water
Nourishing Mango Face Pack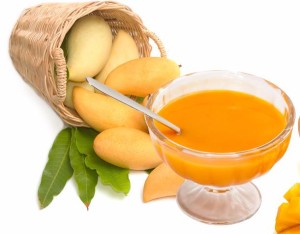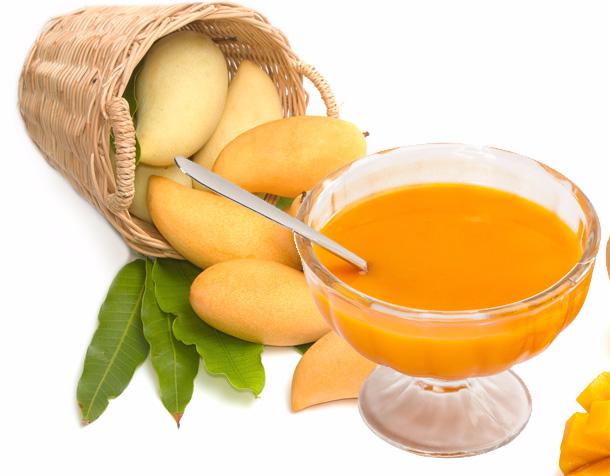 This mango face mask contains avocado and coconut oil, which are two amazing kitchen ingredients for supple youthful skin.
Ingredients
1 tbsp mango pulp
2 tbsp pureed avocado
1 tbsp coconut oil
Directions
In a small bowl, stir the above ingredients well until you get a consistent smooth mask. Slather mask onto your clean face in a circular motion. Let it sit for 10 to 15 minutes. When the time is up, rinse off with cool water.
Mango Cleanser
Ingredients
Pulp of one mango
Gram Flour
Honey
Directions
Take pulp of mango and add some flour for consistency and add few drops of honey into it. Apply it on the face and leave it for some times until it dries. Gently remove the cleanser by washing it off with tepid water.
Eyana beauty salon in Dubai, located in Karama and providing its clientele with the best and latest in hairstyling and coloring. The team of leading hairstylist in Dubai dedicated to quality service.We offer a number of beauty treatments for women. These treatments include bridal makeup in Karama, nail spa in Karama, Dubai, best facial in Karama, best manicure in Dubai, best threading tinting, best pedicure in Dubai, henna design Dubai, hair extensions Karama, best salon in Karama for hair color and best salon in Dubai for keratin treatment. Eyana ladies salon in Karama play a large part in creating the most current trends, personalized for every client
Services:
hair stylists in dubai – beauty salons in dubai – salon services hair and beauty karama – top style salon dubai – best spa in karama – beauty salon offers – hair treatments in karama – beauty salon in karama