Every girl wants to look the best on her big day. On their wedding day they dream to be a head tuner bride. So it's time to get busy and get gorgeous. An attractive wedding dress is not just enough for you to look stunning on your big day.  You need some bridal beauty tips to complete the rest of your wedding look.  You should get yourself ready for your big day by starting weeks in advance. Its better you go to the best salon in dubai to have the best beauty treatments before your wedding. Here the beauty stylist of Eyana, salon in dubai gives you some bridal preparation tips which will help you to look gorgeous on your big day.
Eyes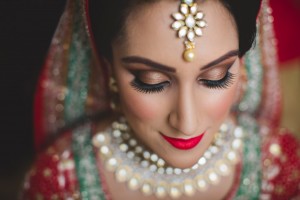 Eyes give you attractive and stunning look on your wedding. So it's an important part that you should take care before your wedding. The late night sleep before the wedding will leave dark circles and puffiness around your eyes. To remove your makeup uses a water soluble remover. Before going to sleep use a vitamin-enriched night cream for the under eye area.
Lips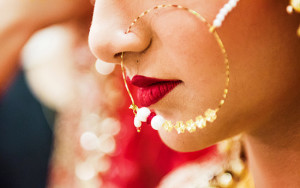 Use a Vitamin E to take care your cracks and creases. You should exfoliate your skin once in a week to clear your dead skin. You can do this with a tooth brush. Take a tooth brush and wet it with warm water and brush lips gently. Apply lip balm to protect them.
Neck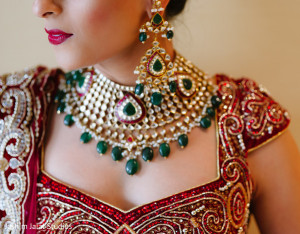 As you will show off your neck in your wedding dress you should take care of this region early. You should exfoliate the neck with a gentle face scrub every other day. Apply a light moisturizer daily and use sunscreen whenever you go out.
Legs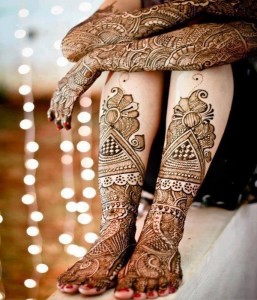 Shave your legs only after you've softened them with warm water. After the shower, apply a rich moisturizer.
Hair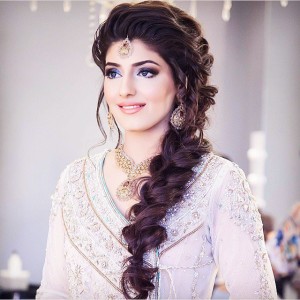 Hair is also one of the most and important one on your big day. Your hairstyle add more beauty to your wedding look. So you should take care of your hair very carefully.  Start repairing your hair from the inside out. To have a natural shine for your hair a diet filled with Vitamin B will help you out.  Have a invigorating scalp massage and deep conditioning treatment four weeks before the event.
Feet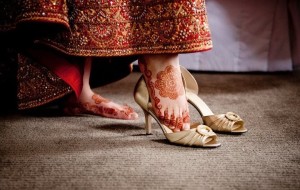 You should treat your feet six week's before your big day. Use a pumice stone or foot rasp daily to scrub away dry, cracked skin. Apply a thick moisturizer and use a pair of socks before going to sleep. The socks seal in moisture overnight.
Face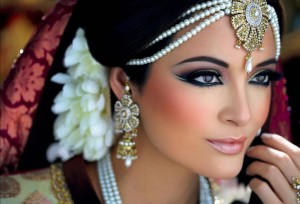 Face, the most important part that you should take care on your big day. Get facials from a trained aesthetician at a spa to clear blackheads and remove dead skin cells. If you have acne problem visit a dermatologist and treat for it. You should consume lot of water, before and on your wedding day. Six to eight glasses of water and some coconut water in between are ideal for getting your skin hydrated from within.
Follow these tips before your wedding and you will look stunning and gorgeous on your big day.
Eyana, a leading salon in dubai provide the best and latest beauty services for you. We have a bridal make up team who are highly professional in bridal beauty treatments which include hair, skin, feet etc. Come to our salon in karama and enjoy our beauty treatments and make your dream look come true on your big day.